Created in 2008, Impact Consulting is an independent consultancy company based in Luxembourg.
Marc Huberty, Managing Director, is celebrating 30 years on the Luxembourg market this year and wants to mark the occasion by inviting you to a day on the theme:
"Innovation and Strategic Thinking"
Buying is really easy to do but by "Innovation and Strategic Thinking" we mean understanding the global impact that buying has and also the consequences on tomorrow's society. The goal of this event is to bring together actors with experience to share who have proven that strategic thinking in this domain increases productivity, competitiveness and employee satisfaction.
Agenda
9:00am – 9:30am
Registrations & Welcome Coffee
9:30am – 9:40am
Welcome words –  Marc Huberty, Managing Director,  Impact Consulting
9:40am – 10:25am
"How the magic happens" –  Mohamed Ourdane, Head of Cybersecurity Department Post Luxembourg
10:25am – 11:10am
"Standards & certifications: Appropriate Use" – Charles Delbrassine, Managing Director, IT Works
11:10am – 11:25am
Coffee Break
11:25am – 12:15pm
"Only those who embrace digital will survive!" – Pol Vanbiervliet, Managing Director, Cisco System Belgium
12:15pm – 1:15pm
LUNCH
1:15pm – 2:00pm
"To win a gold medal in Rio, collaboration and management are essential" –  Romain Barnier, entraineur national de l'équipe de natation française et du Cercle des Nageurs de Marseille
2:00pm – 2:45pm
"Innovation as an essential differentiator for (Belgian) food producers" –  Jean Eylenbosch, President of FEVIA (Belgian Food and Drink Federation) and Vice-President de Coca-Cola Enterprise BELUX
2:45pm – 3:00pm
Coffee Break
3:00pm – 3:45pm
"Amazon and the culture of innovation" – Hugo Lerias, Head of Public Sector Germany & Christopher Tromans, Business Development Public Sector, Amazon Web Services
3:45pm – 4:00pm
Closing words –  Marc Huberty, Managing Director, Impact Consulting
Featured Speakers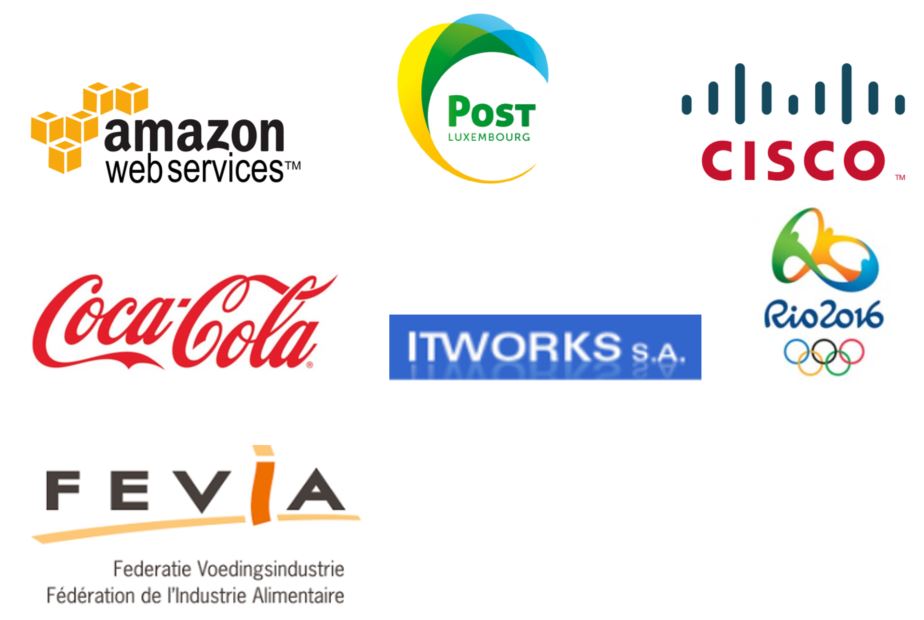 Event Details
IMPACT CONSULTING S.à.R.L.
Date: Wednesday, 20 April
Time: 9:00am – 4:00pm (Registrations open at 9:00am)
Location: Namur – Salon et Production Artisanale, 2 Rue de Bitbourg L-1273 Luxembourg
Parking: 180 places, free, behind the restaurant (Rue Walter Colling)
(View map)